Deckshare and Boat Ownership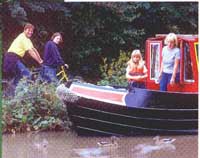 We are working together with Alvechurch Boat Centres, part of ABC Leisure Group, who have been building and operating holiday hire narrowboats for over 35 years. This ownership scheme is intended to extend the renowned quality of Alvechurch holidays to those wanting to own part of a narrowboat themselves.

We will offer a unique opportunity to those who wish to:


Enjoy boat ownership as easily as possible with the back up and experience of ABC Boat Management, part of ABC Leisure Group, looking after and servicing the boat.
This means you can spend your days at a leisurely pace, taking in scenery or exploring one of the many historic towns and cities en route. Moor at a canal-side pub for lunch, and make plans for the next stage of your journey on the boat you own.
Our boats come with well designed interiors, comfortable beds, hot and cold running water, central heating, showers and flushing toilets, a narrow boat boasts a full compliment of home comforts. Items such as TV & DVD player, radio & CD player and even a microwave offer every convenience you could imagine.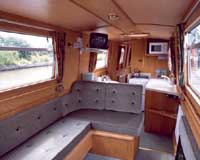 We provide the perfect solution to boat ownership by sharing costs with others. The boats are built and managed by Alvechurch Boat Centres, part of ABC Leisure Group, the best in the business with over 35 years experience. (Alvechurch).
Full information on new and used shared ownership boats and syndicates.